Job offering
Frontend Developer (m/f/d)
Aachen // Full-time
We have an opening for a
Frontend Developer (m/f/d)
full-time
Your tasks
You bring people from around the world together with your coding talent and design innovative infotainment and communication solutions for national and international customers.
Development of state of the art frontends makes your heart beat faster. And during the development process, you keep a sharp eye on a good UX and a meaningful UI. Your implementations are reusable.
You develop innovative solution approaches as part of a team to suit the needs of our customers and implement them in Sprints.
Your ideas about service excellence are reflected in your coding. You write code in a way that any one of your team mates can understand and extend it later without any problems.
Know-how transfer and skill building are important to you and you enjoy showing what you can do, but are just as happy to learn from other experts.
You work on and take pride in optimising your own area of responsibility with fresh ideas every single day.
What we expect
You are the big winner in buzzword bingo, because you are well-versed in JavaScript (ES6+), HTML5, CSS3, Less/Sass, PHP, GIT and SOLID principle.
You are familiar with frontend frameworks like Vue/Angular/React.
You know better than anyone that working in interdisciplinary teams needs personal discipline, determination and communication. They are your core competences.
Your coding talent will help you to take our team further and elevate our solutions to a new level.
You have a good command of written and spoken English.
What we offer
Central location near the main railway station Aachen
Familiar environment
Fitness room
Individualised advanced training opportunities
Agile work environment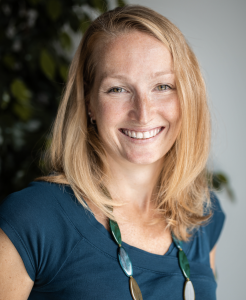 I am looking forward to your application
Jennifer Juchems, Head of Human Resources
contact by mail
to application form