Job offering
IT Network administrator (m/f/d)
Aachen // Full-time
We have an opening for a
network administrator (m/f/d)
full-time
Your tasks
Professional network administration is your passion. You specifically enjoy bringing together complex infrastructures.
Routing is your second nature. In that area, you are most interested in configuring the path for data streams in large networks and in interconnecting autonomous systems via BGP.
Packet shaping is not just another buzzword for you. You have the administration and transmission of your data packets under control.
Service excellence is a matter of course for you and network troubleshooting is part of your daily routine. You offer 1st and 2nd level support to your colleagues and are a competent point of call and knowledge mediator for any questions about our networks.
You optimise your area of responsibility on a daily basis, add your own ideas to the mix to further your entire team.
What we expect
You see yourself as a network specialist and you are happy to demonstrate your considerable skills. Firewalling, Linux/Unix, routing, BGP, packet shaping, switching and VPN are your daily bread and butter. These are areas in which you shine.
You fully understand the importance of automation and are well versed with relevant tools.
You are a true master of your craft and never lose sight of the meaningfulness and importance of excellence in your work. You are a self-starter, a proactive problem solver, reliable and not afraid to take ownership of your actions.
You enjoy working in a team and thrive in it. You understand the importance of teamwork and the fact that it improves overall results.
You have a good command of written and spoken English and you are comfortable communicating in that language with colleagues, customers and suppliers.
What we offer
Central location near the main railway station Aachen
Familiar environment
Fitness room
Individualised advanced training opportunities
Free fruit and beverages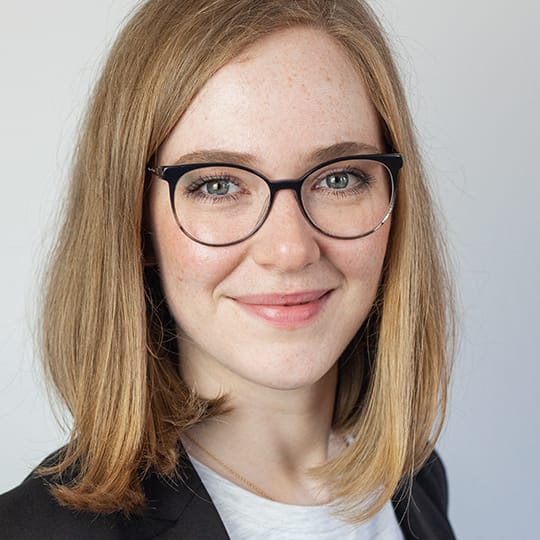 I am looking forward to your application.
Pia Göhlich, HR Generalist
contact by mail
to application form