Our team of forward-thinking professionals offers crucial assistance in shaping the progress of technology. We are connecting people around the world with innovative network designs, infrastructures and digital services.
go to our open positions
As one of the largest wireless internet service provider in Europe with more than 100 employees at branch offices in Aachen, Munich, Karlsruhe, Berlin, San Francisco, Sibenik and the United Arab Emirates we are looking for motivated team players. Whether you're a young professional or an experienced specialist, you'll find exciting projects and a variety of challenges in our company.

Feel good about your job

Make the best of who you are

Benefit from our workflows

Be part of our network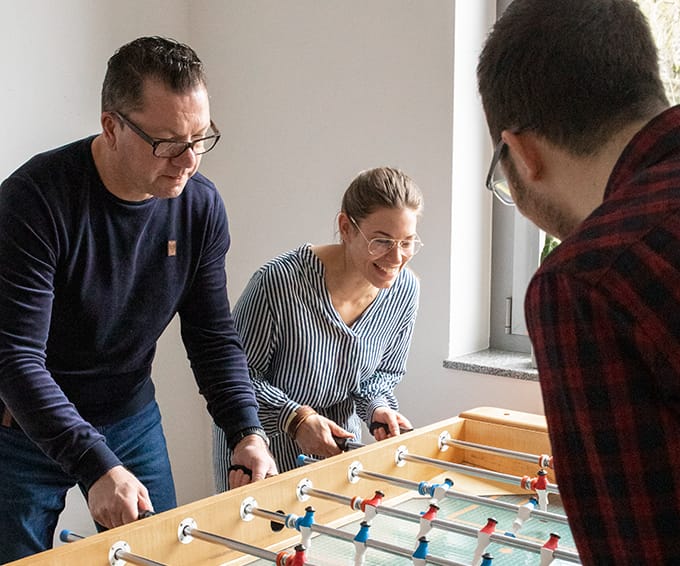 Feel good about your job
All doors are open to you at our company – including those of your colleagues. We work in a casual and friendly atmosphere. You will feel right at home as part of our team, you are encouraged to help make decisions, and will always find someone if you need advice or an opponent for a round of darts or Playstation.
30 days annual leave

Trusted flexitime

Well equipped fitness room

Fruit and beverages

Ergonomic workplaces

Latest hardware and software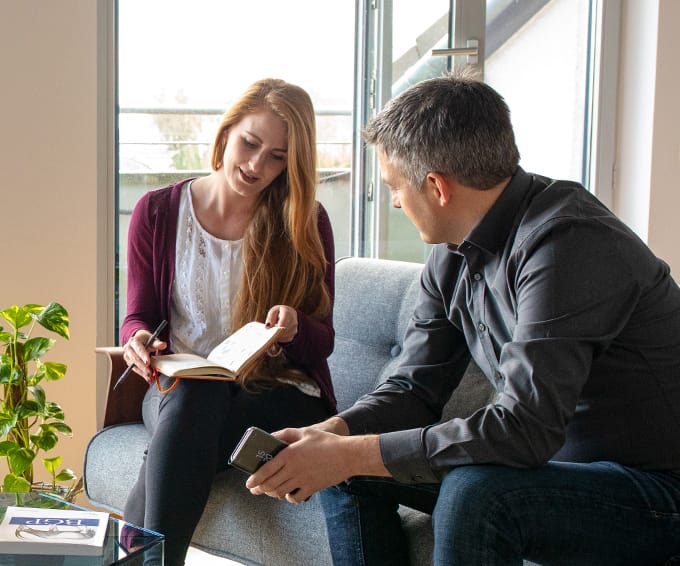 Make the best of who you are
We support your strengths with internal and external measures. We give you the freedom you need to grow. You complete a variety of tasks autonomously to build career opportunities for yourself.
Personalised training opportunities

Workshops

Target agreements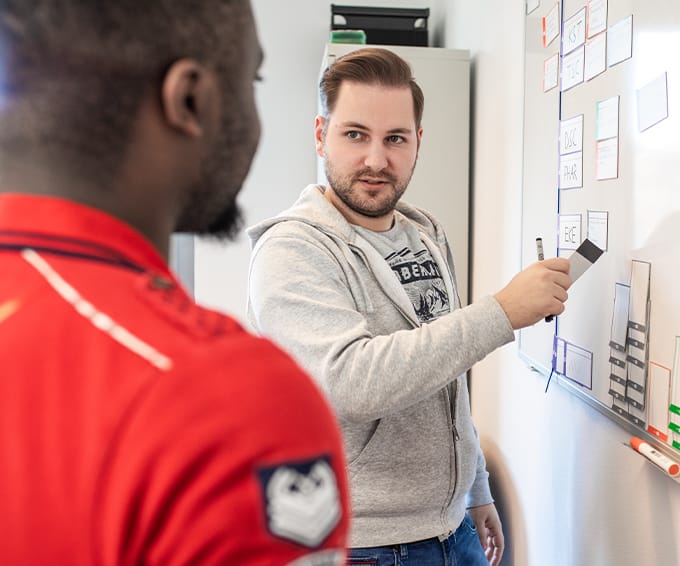 Benefit from our workflows
Within the team, with a supervisor or with partners and experts – we exchange knowledge and know-how to help each other out. Your work environment with us is interdisciplinary, so you can learn new things and build on your own talent.
Agile working e.g. Scrum
Unit for innovation
Wöchentliche Meetings
Trade fairs and events
Wiki and newsletter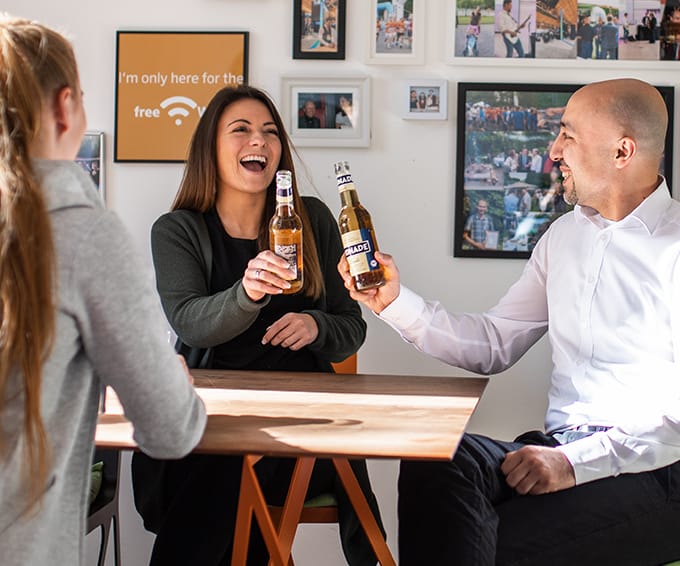 Be part of our network
You will see our industry sector with fresh eyes and get opportunities for regional and international networking. We are actively involved far beyond our own organisation – in professional associations and social topics.
Regional network
Trade fairs and events
Industry alliances
Support for social initiatives
Visit our kununu page for a sneak peek behind the scenes at m3connect. Have a look at what our employees say about us and find out more about the kind of employer we are.
Anonymous employee evaluation
Solidarity is very important to us. We always consider the wishes and suggestions of our employees, and we want to make sure that everyone feels welcome here.
Anonymous employee evaluation
We keep our hierarchies flat. There is no 'from the top down' here – we value discussions at eye level.
kununu score
Open community. Top company. Top mid-sized employer.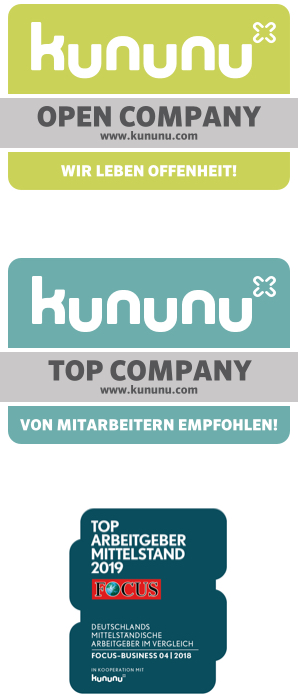 When should I apply?
When applying, make sure that you can fulfil about two thirds of the requirements we have outlined in the job posting. If you are unsure whether you qualify, feel free to call us at +49 241 980 986 62
May I send you a speculative application, too?
If you did not find any job posting that suits you, you are welcome to send us a speculative application.
How should I apply?
We would prefer if you applied online or sent us your documents as PDF's via email.
Why should I apply online?
This way we will be able to process your application faster than if you applied by mail.
Which documents should I include in my application?
Please send us a cover letter, your CV and all certificates and diplomas relevant to your application.
What should I pay particular attention to when applying?
Please ensure your cover letter is short and precise but informative. If you are applying in response to a job ad, please tell us where you read about the job (e.g. our homepage, job portals, Xing, Linkedin, etc.).
Your CV should be chronological, starting with your last job at the very top. Please do not leave any gaps in your CV.
When preparing your online application, you should apply the same level of care and effort as you would if you were applying by mail. Please make sure that the files you send us are not too big. All attachments should be easy to open, so we recommend you use common formats, such as PDF.
Before sending us your application, read it thoroughly one last time for spelling and grammar mistakes.
How often do you update job postings?
We update job ads on an ongoing basis.
Is this position still available?
We take job postings offline as soon as we have found someone suitable.
If my application with m3connect is unsuccessful, does this only apply to the job I applied for?
If your application for one particular job is unsuccessful, this will not affect any other current applications you may have made with us. Only your application for this particular job was unsuccessful.
Can I reconcile work and family life when working with m3connect?
We are a family-friendly business and offer flexible working hours. That is why it is easy to reconcile work and family life working with us. We will find a perfect solution for any situation our staff might be in.
What can m3connect offer me?
• exciting tasks and space to work independently
• a great team and fun at work
• opportunities for personal development
• healthy and steady growth
• an open-minded environment
• flexible working hours
• family-friendly work policies
• policies promoting sports and health
• tailored prevention programmes
• regular office parties