Connect, inform and advertise – connect your customers to your brand long term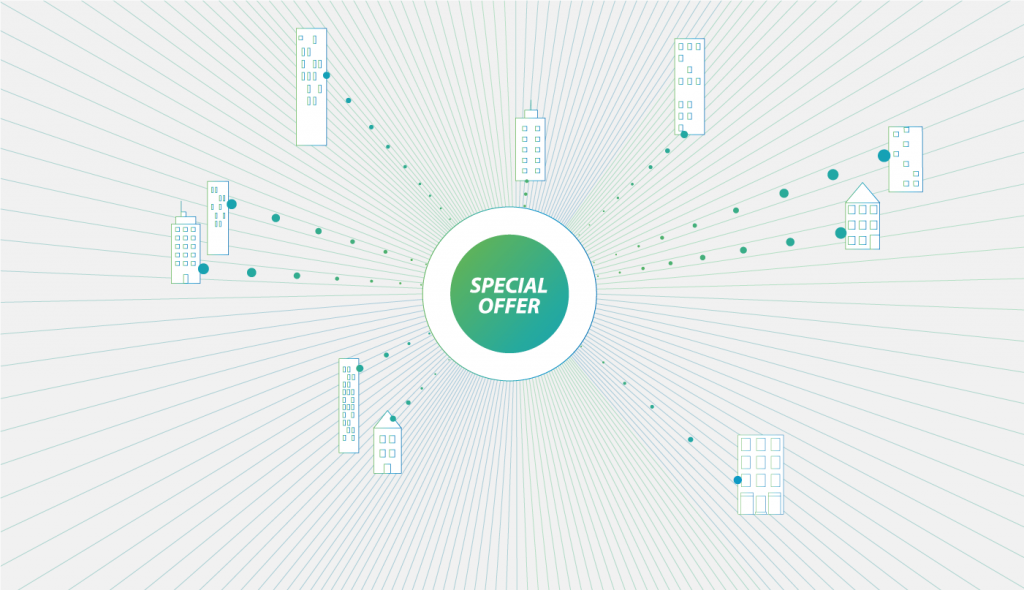 WiFi as marketing tool
With conn4retail you offer your costumers not only fast and numerously rewarded WiFi but you also have the opportunity to place your advertisement prominently on the customer's device. Launch global marketing campaigns and other advertisements at the click of a button using your conn4 retail dashboard.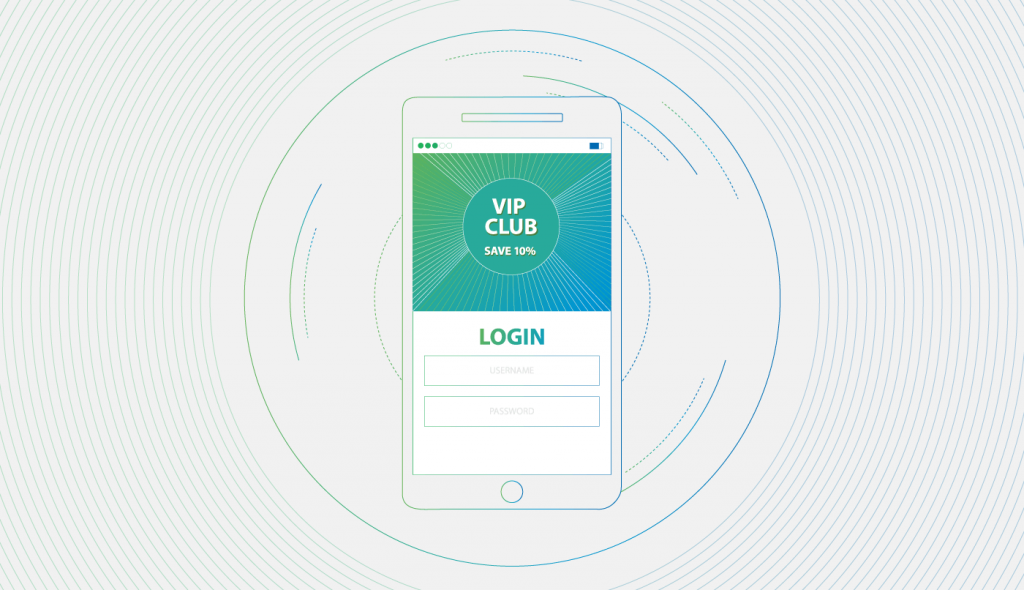 Improve customer satisfaction
Activate and bind your customers: Assist your customers with their customer journey and personalize their shopping experience. Promote your customer programs on digital signage screens, on the Wifi portal or link your app and make the right offer at the right time and place.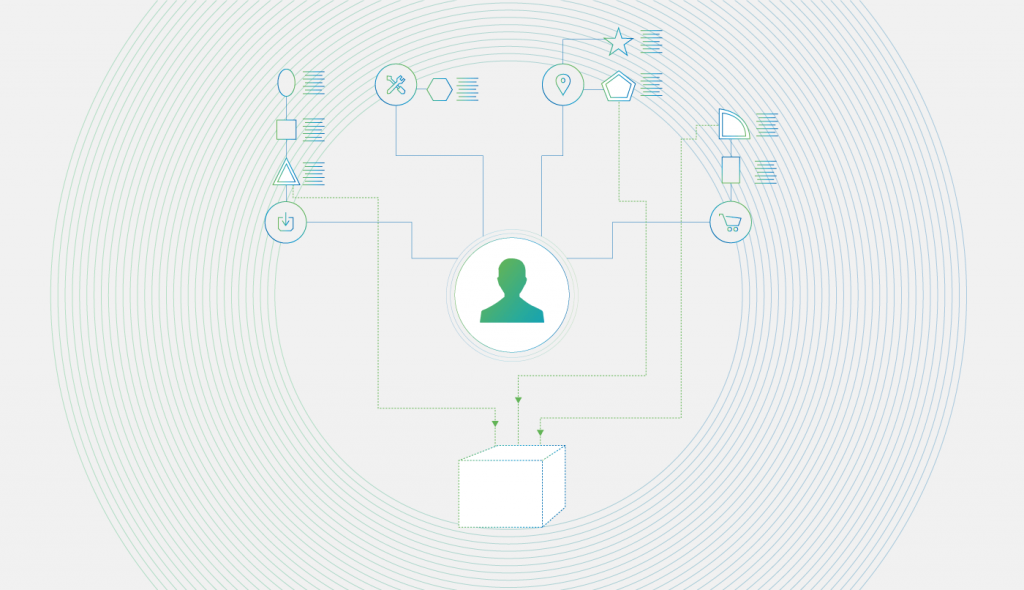 Expand your database with real time information
Learn in real time at what time your customer enters your store and react with a uniquely tailored offer at the right time and place. Use the additional data and get to know your customer better. Access that data anytime and place thanks to our cloud based solution conn4retail.

Innovative WiFi portal
Design this key touchpoint exactly the way you want it. Use your branding, integrate your own content or external content, loyalty programs or third party apps, to meet your specific needs.

All-in-one instead of individual solutions
Manage your information, communication, entertainment and marketing solutions conveniently through the central dashboard.

Complete project management
Our turnkey solutions uses either exsisting infrastructures or the complete planning of new networks, rollout management including installations, deployment of connectivity (MPLS, VPN or fiberglass) and operation –globally available.

Link to your customer app
Promote your own company app and offer exclusive benefits to increase your conversion.

Continuously evolving
Customer preferences, industry requirements and technological capabilities are continuously evolving, just like conn4retail. Take advantage of iBeacon, mobile apps and WiFi integration.

Use digital signage as advertising space
Distribute entire campaigns across branch networks with only one click or address individual customers directly by including location based services in your retail business.
WiFi marketing at point of sales: The latest campaigns turn up through the WiFi portal straight on the customers' mobile phones.
Our partner decided for our solution to continue expanding digitalization and place its individual brands.
Our Partner offers its customers an additional digital added value by integrating the newsletter registration and a 10 % bonus for registered customers.
FAQ
General
What is conn4retail?
Conn4 is a cloud based solution particularly for the retail business. All customer facing Wifi based technologies are consolidated in one solution. Among these are for example the WiFi portal, digital signage as well as location based services and iBeacons.
Who uses conn4retail?
Our solution is qualified for all retail chains wanting to enable their customers a digital experience across branch networks and place advertisement on customer hotspots, apps and DS devices. The solution itself is scaleable – from single sites up to entire retail chains with thousands of branch offices – and also globally available.
How does conn4retail work?
The system is self-explanatory and its use is entirely intuitive, which will enable you to create, plan and publish your own campaigns in a matter of minutes through the cloud based CMS– either centrally for your entire business or locally for a specific location.
What makes conn4retail unique?
Conn4retail is a platform which unites all WiFi based services and enables marketing across all channels. You not only get the best awarded WiFi but at the same time have an experienced partner by your side, when it comes to design and the extension of your network.
How do different departments of our company benefit from conn4retail?
The IT department gets an outstanding network for all services in the stores. If requested this can be operated entirely by m3connect GmbH. The marketing department is able to develop innovative services, create a digital customer experience and get to know the customers even better.
Technical
Do I need expensive servers on my sites to run conn4retail?
No, conn4retail is fully cloud based.
How secure is the WiFi connection?
Constant penetration tests ensure the networks' resilience and provides excellent quality.
Are branch network and guest network separated?
Yes, we separate branch and guest network to be able to provide you with a maximum of security.
What requirements does my internet connection has to fulfill?
This depends on the size of your location and the availability at your site. M3connect offers you a substantial range of services (nationally and internationally) and implements networks on the basis of x-DSL. MPLS or fiber connection. If requested your existing broadband capacities can be considered.
Can I have more than one SSID for each site?
Yes you can use SSID's for your guest Wi-Fi, conferences and any additional networks.
Can I use my existing infrastructure for conn4retail?
If you already have the infrastructure needed, you can continue using it. We would be glad to check your current network status and take it into account when planning.
Can I link conn4retail to my CRM system?
We enable you to connect your WiFi access to your existing CRM modules. The additional information that you obtain in this way will help you to optimally satisfy the preferences of your customers. Integrate existing loyalty programs into your WiFi portal and thereby create an additional benefit for your members.
Functionality
Does conn4retail come with a CMS?
Conn4retail has an easy to use CMS integrated.
What features are provided by the conn4retail dashboard?
Using our comprehensibly organised dashboard, you can filter exactly the information you need.We use widgets for specific key data essential to your industry. Using drag & drop, you can move these widgets to the dashboard so you only see what you want.
Am I able to design my conn4retail landing page individually?
Integrate your corporate design easily. Define which logos, which scripts, which colors are used and which campaigns you want to show at what time.
Can I export reports from conn4?
You can access data analysis at any time, using the reporting system. You can export your reports easily. You can gain insight on the users behavior and other statistical data. A link to your web analytics system is also possible.
Can I limit features and dashboard reporting elements for my employees?
Yes, absolutely. With conn4's rights management you can easily limit what your employees are allowed to use and see on the dashboard.