Design your messages with just a few clicks, using the central dashboard and the integrated, user-friendly CMS.
Have your business provide an outstanding overall experience. For this, use our templates and adapt them swiftly to your corporate design. Integrate videos, second party apps and real-time information. Following just three easy steps, you can display information on all screens at your locations, to all of your clients.
Publish your campaigns on an unlimited number of end devices.
The system is entirely intuitive, and allows you to create your new campaigns, to integrate them into your system and to publish them on all devices with just one click. Either centrally for your entire business or locally for a specific location.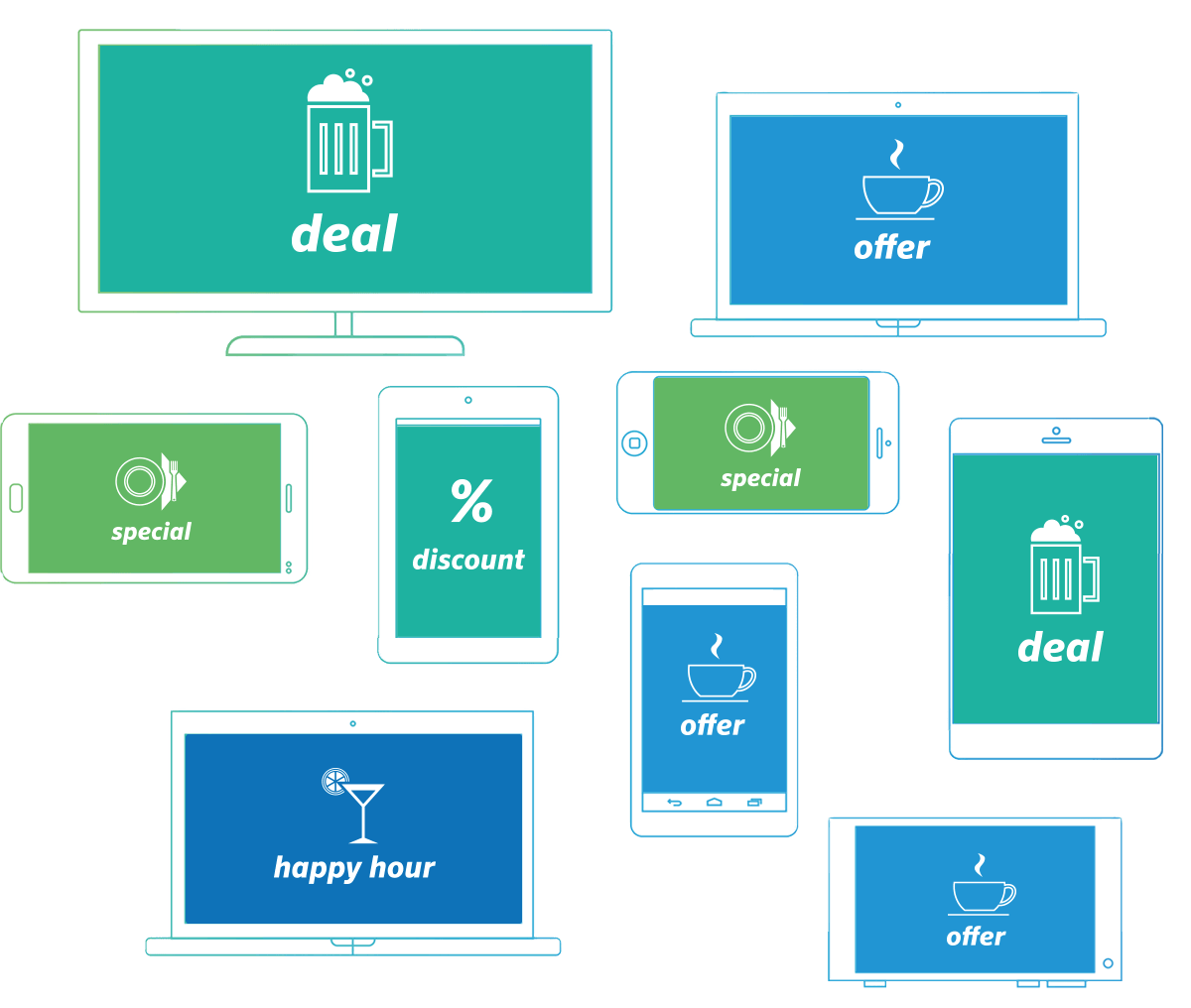 Digital signage to guide clients
Help your clients find what they need. Integrating signposts on your digital screens will enable your clients find what they are looking for straight away. At the same time, this will allow you to reduce requests to your staff. This will save time and resources for both parties.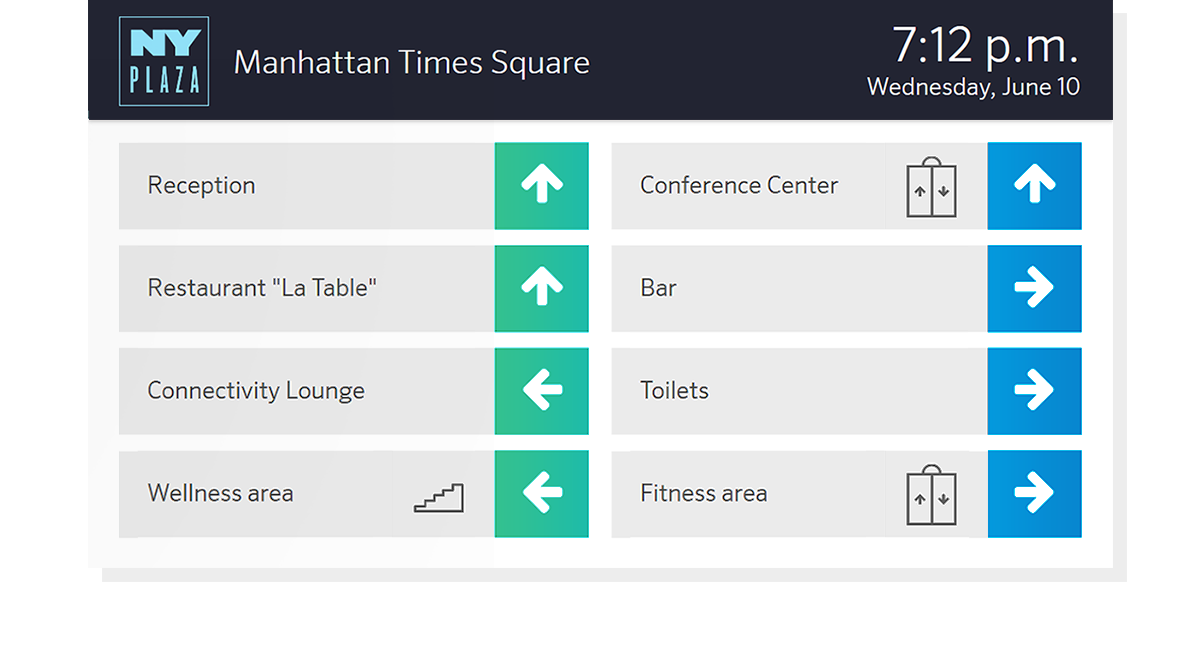 Personalised room signage
Plan your conferences using our room booking system and save the logos for digital room signage. For meetings or conferences at your location you can integrate the logos of the organisers directly on the screens of the conference rooms.